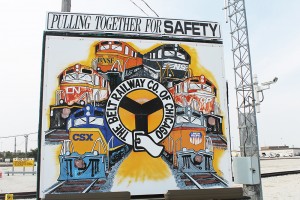 BRC provides its employees and families an Employee Assistance Program through Metropolitan Family Services, an employee assistance network in business since 1857.  EAP services are confidential and offered as an employee benefit at no charge to you or anyone else in your family.  MFS has more than 800 full- and part-time professional staff dedicated to providing quality services to families throughout the Chicagoland area.
EAP is designed to assist productivity and attendance issues within the workplace and support employees to identify and resolve personal concerns that may affect job performance. These issues might include health, marital, family, financial, alcohol, drug, legal, emotional, stress or other personal issues.
MFS' goal is to empower families to learn, earn, heal and thrive through services provided in four key areas:
Emotional Wellness
Provides supportive, caring counseling for individuals and families in any phase of life to better handle life's challenges.
Economic Stability
Offers support and education to economically challenged families so they may improve the quality of their work, lifestyle and finances.
Education
Promotes academic achievement and social and emotional development among children, youth and families to foster success in life.
Empowerment
Provides a range of essential legal services for cases of domestic violence, family and elder law, and housing and consumer issues.
I am happy to report that BRC employees and families have taken advantage of the range of services offered by MFS.  BRC use of this benefit exceeds the national average range for EAP usage, which I believe speaks to the strong desire of BRC employees and families to maintain healthy, balanced work and personal lives; and the quality and comprehensiveness of the services offered by MFS.
If you wish to take advantage of these services, please call 800-905-0994 or visit MFS at  http://www.metrofamily.org
— Tim Coffey, general counsel, secretary and director of human resources