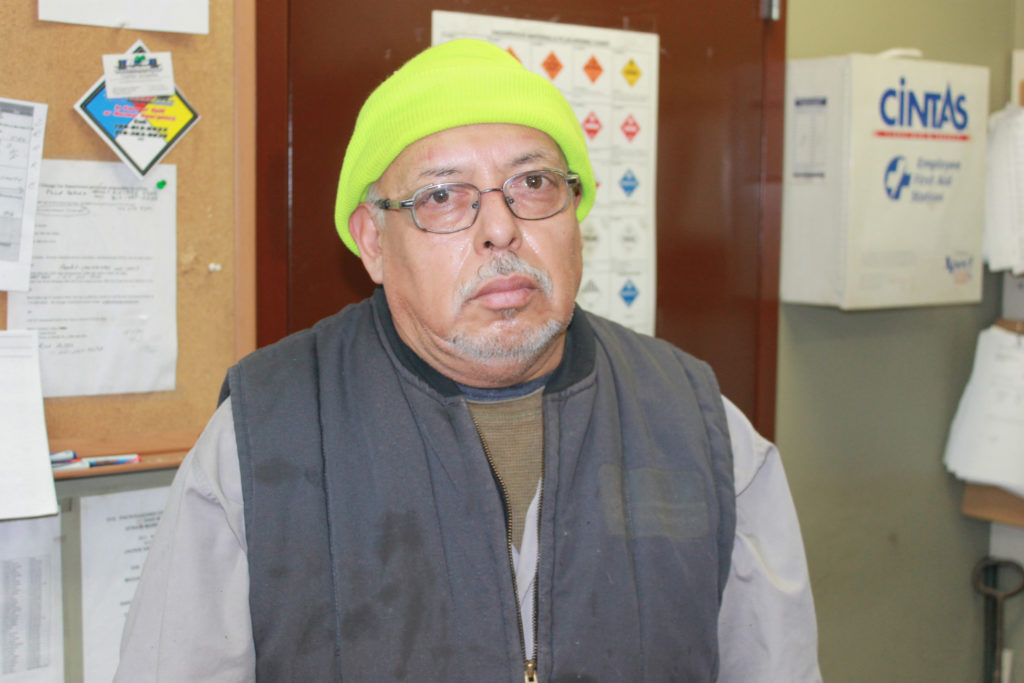 With an influx of new carmen, journeymen have been called on to share their experience.
After nearly a quarter-century on the job, Carman Pedro Bahena has plenty to share. He enjoys being a mentor to newer employees.
"I don't mind helping them because I was new once, too," he said.
With fellow employees relying on safety appliances, such as handholds, to work as they should, Bahena has been deliberate in showing new hires to identify when repairs are necessary. But he knows ensuring the safety of others starts with working safely yourself.
"I show them how to work safe," he said. 
Bahena is proud of the work environment at the RIP Track.
"Everyone is friendly, and we look out for one another," he said. 
He enjoys that his work is physical and keeps him moving throughout the day. 
"You exercise every part of your body when you work at the RIP, and every day is different," he said. 
While Bahena jokes that due to the nature of his job, he doesn't need to go to the gym after work, he actually works out for 40 minutes before leaving for work. He believes that yoga and using hand weights help him get ready to work safely; the activity aids him in staying limber and avoiding strains and injuries related to physical exertion. 
Away from work
Bahena likes to work on automobiles. His favorite leisure activity though is enjoying time with his wife of three decades, Connie, their eight children and seven grandchildren. 
"When we get together for the holidays, we have to rent a place to hold us all," he said.