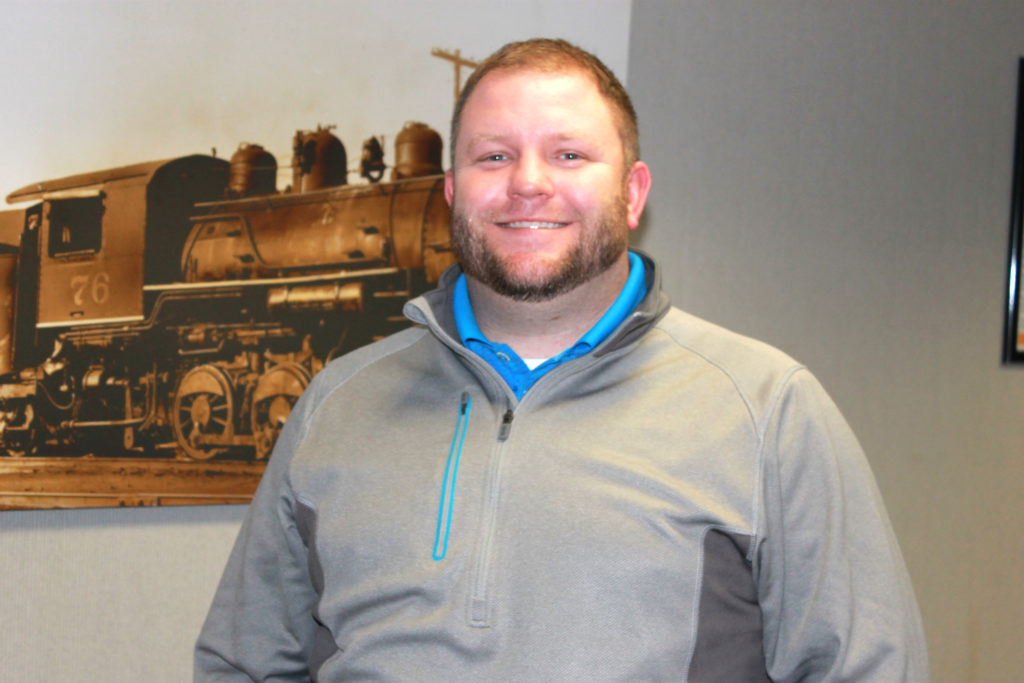 Assistant Superintendent of Transportation Terry Hartwig was a switchman eight years ago.
Now, the former manager of terminal operations will help lead Transportation. Hartwig said the promotion has offered him perspective and a more global outlook.
He hopes to facilitate freethinking and inspire an ownership attitude in the MTOs, operations managers and safety trainmasters who will report to him. An accomplished student-athlete as both a football and baseball player, Hartwig regards his role as being similar to a coach and is focused on ensuring a safe, fluid operation.
"I am on call 24/7 and dedicated to making our operation better every day by finding new ways to be safer and more efficient," he said. 
A team captain on the gridiron and diamond where he starred as a quarterback and pitcher, he's long known that he was suited to a leadership role. 
"Sports taught me that you have to move forward if you want to succeed," Hartwig said.
He cultivated his leadership skills by earning a master's degree in organizational leadership at Columbia Southern University. 
He said the appeal of leadership is all about having a positive impact on an organization and people's lives. 
"Seeing the change in people and culture and being able to know you truly made a difference is what inspires me," Hartwig said. 
He appreciates the Belt's craft employees. 
"I'm impressed by the pride they have in their job," Hartwig said. "It's all about our people in the field. We can't do it without them."
As a member of many teams, including the Bad Order Team, Bypass Coupler Team and Operations Improvement Team, Hartwig believes the input of craft employees is vital to the railroad's success. He encourages employees to become involved in meetings and share their ideas. 
Hartwig credits mentors, including Superintendent of Transportation Chris Gorski, with helping him develop. He wants to be a similar resource to co-workers. 
"I want to enhance culture and make sure we're moving in the right direction," Hartwig said.
Away from work
Hartwig and his wife, Melissa, are expecting a baby girl this summer. She will join big brother Nathan, 6.