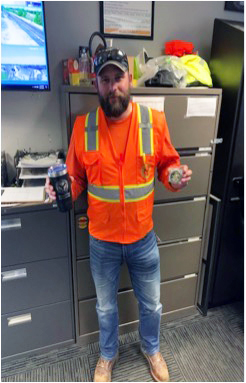 May 19, approximately 12:30 p.m.
While inspecting track on the East Classification Yard, Mark Okon heard a female voice. He observed a woman exit the weeds and cross live tracks toward him. She was asking him which train goes to Pittsburgh. He told her to stop, turn around and get off the tracks to safety. He immediately notified the BRC Police. Okon continued to watch the subject, who climbed up the embankment of Cicero Avenue and stood under the roadway, until the BRC Police arrived.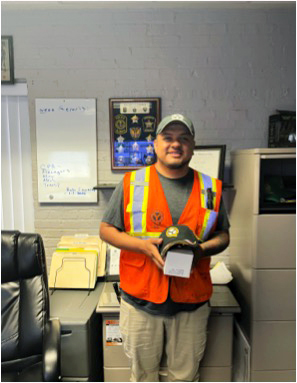 May 31, approximately 2:00 p.m.
While in the area of 74th Street and Lowe Avenue, Jorge Guerrero observed a suspicious car on BRC property with two subjects inside. Guerrero immediately provided a description of the car and people inside to BRC Police.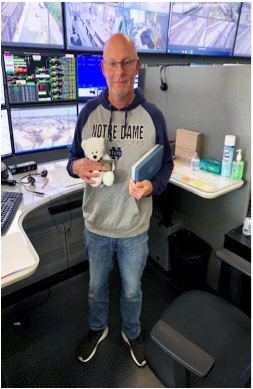 July 4, approximately 1:05 p.m.
While working the West Hump Dispatcher, employee Mike Bartz observed a trespasser — a male subject walking along the 5 Approach Track toward the hump. He contacted BRC Police and kept an eye on the subject, advising them of the subject's movement until they arrived. Great Job!!
Great job, everyone! Your actions may have prevented an injury or other incident on property. Mark Okon, Jorge Guerrero and Mike Bartz received a Belt Railway mug and Police Challenge coin for their outstanding efforts.