One of the latest Bright Ideas will make the Belt more secure.
Electrician Nate Smith's submission — the addition of security tags to all employee cars — was immediately adopted. Smith's father works at O'Hare International Airport, where employees use a similar system, and he believed it would work well at the Belt.
"I always felt we could use them," he said.
After a November rollout, all vehicles on premise must attach a Belt-provided placard on their rearview mirror. Each placard has a unique number associated with a specific employee's contact information. The placard is registered to a specific employee, but not a specific car, allowing employees flexibility in vehicle use.
Police report that it has aided them in preventing trespassing as vehicles without the small placard stick out resulting an uptick in trespassing reports.
"Not having a placard is a red flag," Smith said. "You can easily identify if a car belongs or doesn't."
Smith said seeing a car without a placard prompts employees to say something, making it easier to be vigilant.
He added it was satisfying to see his idea put to use.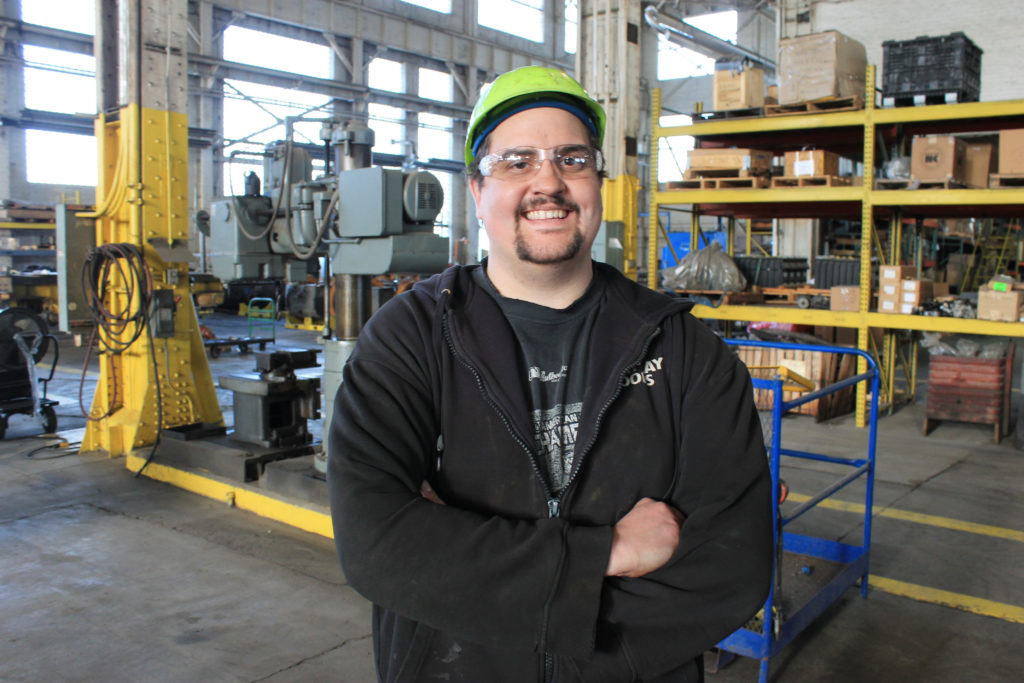 Q&A: Nate Smith
What about troubleshooting appeals to you?
Electricity works in weird ways. These units have many hundreds of miles of wire. Findings issues can be a challenge.
What do you do to stay safe?
We're working with very high voltage. You have to always be aware of that. Using blue flag protection and being aware of your surroundings is important. It's possible to get too comfortable, so you have to avoid complacency. Remembering your outlook when you started helps. That's the level of vigilance you need.
Why is peer-to-peer safety important?
We have a tight-knit group here. We have to look out for one another and can't be reluctant to tap someone on the shoulder.
What are some things that motivate you?
The crews are our customers; they are the first ones to notice. We want everything that leaves the shop to go out in tiptop shape. It helps with on-time departures.
How did you get into working on machines?
I've always been mechanically inclined, and I earned a degree as an auto mechanic. I had my first car at 15, and I had it up on jacks. I was very used to working on V8 engines when I started working here. The size of what we work on here was so impressive.
What do you like to do in your time off?
I catch a lot of White Sox games. I also enjoy camping with friends.