Transportation employees recently climbed to a new level as the team safely entered May by accumulating 458 consecutive days without a reportable injury.
Senior Manager of Operations Mark Labbe attributes the success to many factors, chief among them is employees' buy-in with the safety program. He believes increased engagement correlates with management listening to employees, following up with concerns, closing loops and being accountable.
"We want our employees to succeed as much as they do," Labbe said.
Challenging previous methods also has become part of the Belt culture. He said that practices are being scrutinized and doing tasks a certain way just because it's always been done in that manner is no longer acceptable.
Labbe credits employees for joining committees and using their field experience to strengthen culture, create best practices and drive safety.
What an amazing accomplishment! This truly shows the buy-in we have from our employees here at BRC. Safety is No. 1 here, and reaching this milestone is a direct reflection of our people. I'm thrilled to be part of something this special." 

— Terminal Superintendent Terry Hartwig
He called After Action Reviews — a practice President Mike Grace brought to the Belt — an "effective safety tool." In the sessions, human-factor incidents are examined with the person involved. Their thought process, which Labbe believes is probably shared by their peers, is crucial to understanding why what seemed to be the right decision ended up with the wrong result. After Action Reviews have shifted the focus from discipline to prevention through learning. The annual rules class has been directly informed by After Action Reviews.
He says the keys to continuing the safety streak will be maintaining focus, using peer-to-peer safety and having face-to-face safety contacts between management and field employees.
Switchman William Cunningham believes the tight-knit nature of the Belt leads to relationships that are conducive to peer-to-peer safety. He said looking after teammates has been something he and his colleagues always have done.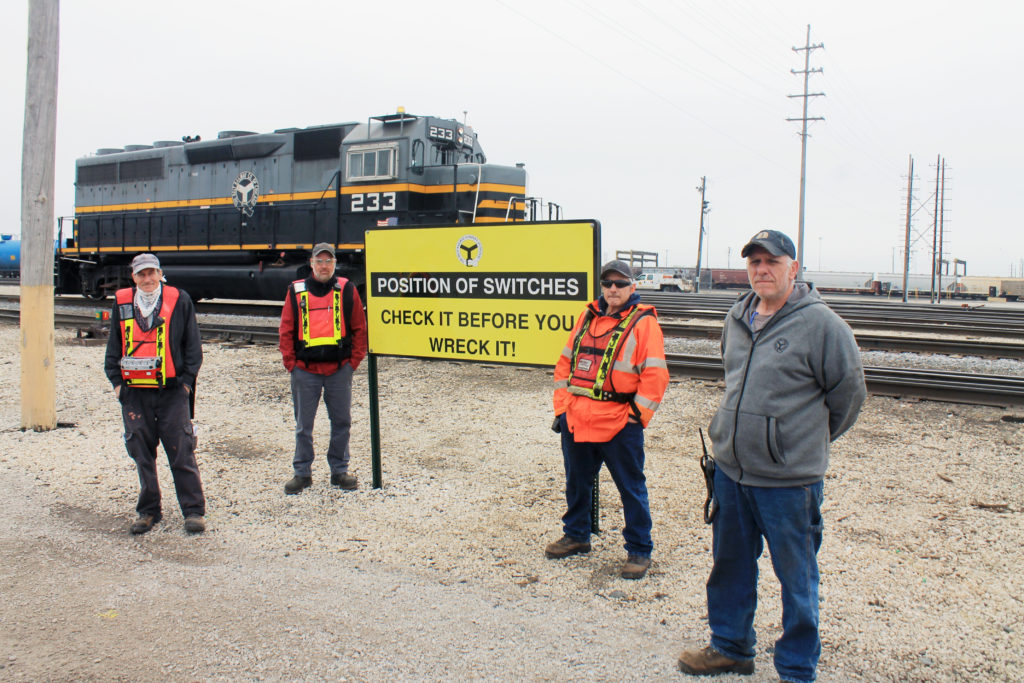 To what do you attribute Transportation's safety success?
"Rules compliance has been key." — Switchman John Dragusica
"We're staying focused. This isn't a train set. President Mike Grace also has brought us together." — Switchman John Mankowske
"Everyone is being more conscious of what they're doing. Rules are being driven home more. At the end of the day, you have to protect yourself and others." — Switchman Tim Mutzbauer 
"Job briefings have improved and crew-to-crew communication has been important. We also review injuries that have happened elsewhere."— Switchman Joe Chacon