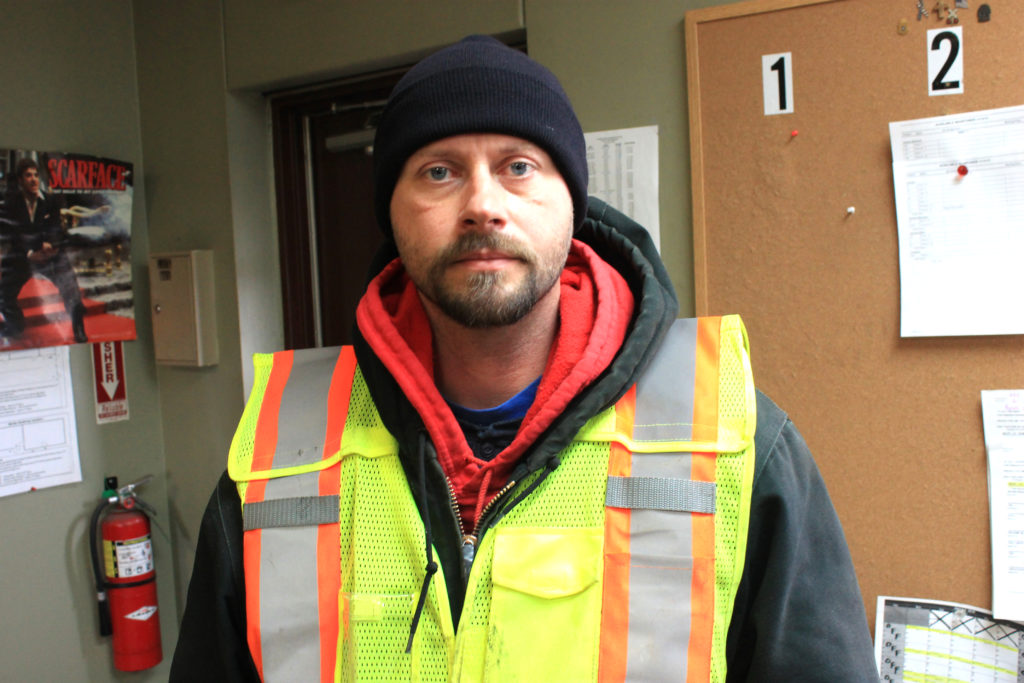 Carman Apprentice Robert Alstott has positive first impressions of the Belt's RIP Track.
"It's a safety-conscious facility that has a lot to offer in my career, and that's what I am looking for," he said. "If you're here every day on time and work safely, they can teach you everything else." 
A former construction worker skilled in carpentry, some of the skills that Alstott developed in his previous job apply to his new one, and the support of his new co-workers has been invaluable. He said they've welcomed him as "one of their own" while showing him how to perform a carman's duties step by step.
Alstott is also grateful that his co-workers take safety seriously. He believes the stakes are higher in a railroad environment. 
"It's not just potentially cuts and bruises," he said. 
Away from work
Michael Jordan and Babe Ruth are just two of the many autographs in Alstott's collection. A self-described "huge Sox fan," his favorite players include Bo Jackson, Frank Thomas and Jim Thome. He's also had the opportunity to meet many of the 2005 champion Chicago White Sox, as well as current players. One of his prized autographs is from White Sox legend Nellie Fox.
While he favors the Chicago White Sox, Alstott is a fan of all Chicago teams. He enjoys watching games with his children, Gabrial, 11, and Isabella, 4. 
Alstott is the cousin of former All-Pro fullback Mike Alstott, a member of the Super Bowl XXXVII champion Tampa Bay Buccaneers.