No railroad with more than 500,000 employee on-duty hours worked in American Short Line and Regional Railroad Association's (ASLRRA) Central Region had a better safety record than the Belt in 2021.
It's why, for the first time, it took the prestigious President᾿s Safety Award.
"I'm extremely proud," General Manager Percy Fields said.
He credits field employees with being the most important factor.
He also praised Senior Director of Safety and Compliance Jason Charbonneau, describing him as "levelheaded, proactive and focused on education" in his approach and citing his analysis of industry trends, which has led to the application of countermeasures before incidents occur.
"He's doing a fantastic job," Fields said.
He added that Assistant Director of Safety and Compliance Mark Labbe has complemented Charbonneau well and leveraged his people skills, genuine care for others and vast railroading knowledge to drive effective support for the Belt's safety mission.
Fields quickly points out that craft employees facilitate what leaders do.
"They're really good at holding us accountable," he said.
It's easier than ever for employees to say something if they see something. They can use any computer on property to make note of an issue and then monitor their submission as it's addressed, often within hours.
"The best person to tell us about safety in the yard isn't a manager, it's a switchman," Fields said.
He called the Safety Committee a "strong" component of the safety process at the Belt.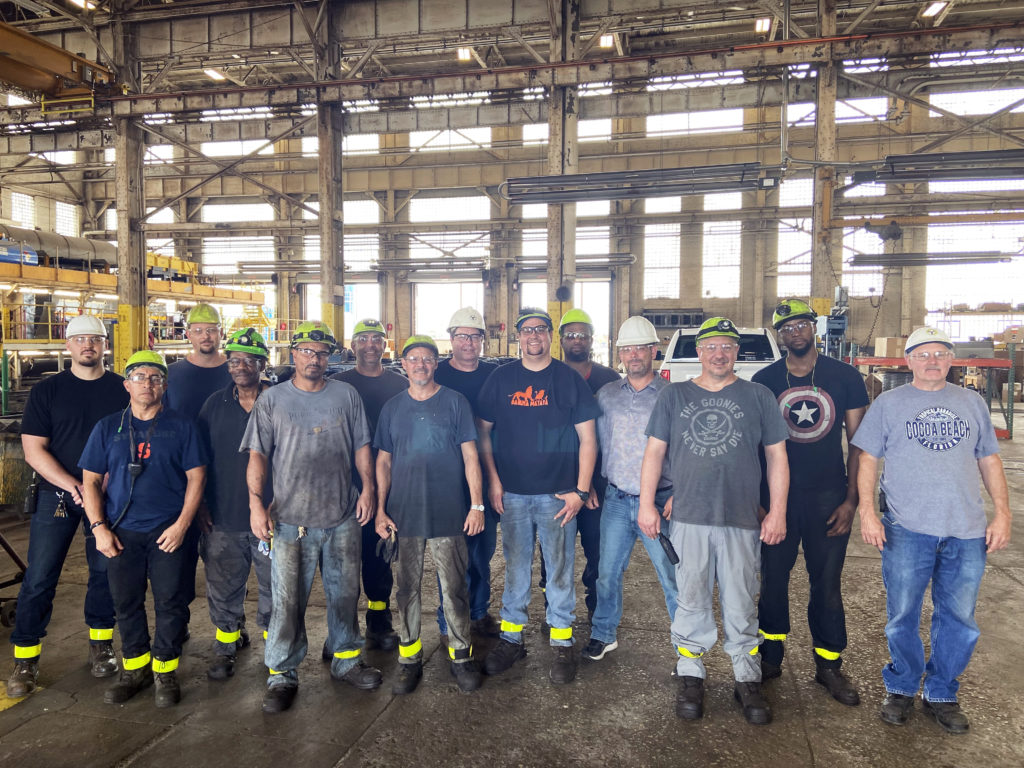 ---
Track completes second year safe thanks to dedication
Track, and it's more than 50 members, celebrated two years without a reportable injury in April.
"We're very proud of this accomplishment, which is indicative of that hard work and dedication of our employees," Chief Engineer Scott Schiemann said.
---
A message from General Manager Percy Fields
It's important to be recognized for our safety effort. There are numerous key performance indicators that measure productivity, but the most significant way we'll ever measure success is sending our people home to their loved ones safe.
This award is the culmination of our entire workforce pulling on the same rope. It's a reflection of the genuine care we have for one another as a railroad family. It speaks for the character of each individual who works for this company and their will to care for their own safety and that of others.
Together, within the family environment we enjoy, we've created a strong culture. Our people take safety home with them. Their commitment to safety is ingrained in their character, and that's how we succeed. It's how we will reach out goal of zero incidents—a goal that defines us and is at the essence of our vision of being better tomorrow than we are today. I know we will not rest on our laurels, and that's why we will continue to build on what we've accomplished.